Dedicated to oldschool Toyota's
An information highway for modification, restoration & driving of nostalgic RWD Toyota's.
The toycrazy site allows us to feature cool rides, tech articles, car & event galleries,
links and vids. Behind the scenes we are currently developing conversion parts to suit your old toyota's.
Based in New Zealand, we all have a common passion for drift. Mark with a KE70 3TGTE Corolla,
Tup with a GX71 1JZGTE Cressida, Alex with a TT142 3TGTE Corona GT-T.
Welcome to the ToyCrazy website, enjoy, look around and we welcome your feedback.
Home of the
Annual New Year Nostalgic Japanese & Oldschool Car Meets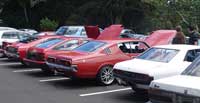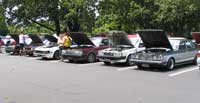 This site uses frames.. click here for the menu if not seen at top
best viewed at 800x600 or larger resolution
There are NO popups or annoying adverts on this site!
---
quick links:
Parts for sale
Banners and misc
google language translator
currency converter

Toycrazy.net since 2004
2,121,779 Hits 2011
2,424,834 Hits 2010
2,153,643 Hits 2009
1,905,767 Hits 2008
1,380,655 Hits 2007
1,335,330 Hits 2006
1,084,855 Hits Sept 04 - Sept 05
Please Note:
all prices quoted on this site are in NZ dollars unless otherwise stated.